Teachings (Updesh) of Gosaiji
Days will not remain the same like today.

Do not speak highly of self.

Do not speak ill of others.

The best virtue is non-violence.

Be kind to all living beings.

Have faith in the scriptures of saint and great men.

Give up everything that does not comply with the scriptures or conduct of great men.

No enemy is greater than pride.


Website Last Updated

Tuesday, 04 Feb 2014


posted on the website.


An English book based on life of Gosaiji "Sri Sri Bijoy Krishna Goswami - A dazzle beheld through holes" by Sri Sri Brajeswarananda Das (K.N.Pathak Baba) is released. Click for more details.


of English Edition of Sri Sri Sadguru Sanga (Part 4 and 5 of the Bengali Edition) by Sri Kuladananda Brahmachari is released. The original bengali book is based on the diary of Sri Kuladananda Brahmachari direct disciple and companion/attendant of Sri Sri Bijoy Krishna Goswami. Click for more details.
|| Naam Brahma ||
Harer-Nama Harer-Nama Harer-Namaiva Kevalam
Kalou Nastiy-Eva Nastiy-Eva Nastiy-Eva Gatir-Anyatha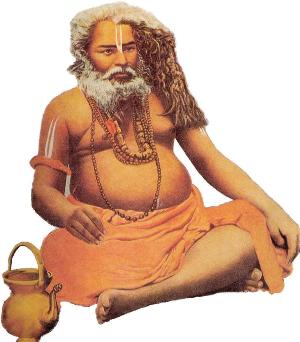 Sadguru Shree Shree Bijoy Krishna Goswami (Gosaiji)

Om Jatine Dandine Nityam Lambodar Sarirne
Kamandalu Nisangaye Tasmai Sri Brahmatmane Namah.